The church of San Bartolomé presides majestically the urban center of Campo de Mirra, land of olive trees, vines and almond trees that was the scene of the historic treatise between Jaime I of Aragon and Alfonso X El Sabio, in 1244.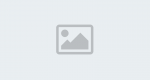 On July 31 and August 1, 2015, the XXIII edition of the 24-hour Indoor Soccer will be held at El ...
There are no upcoming events at this time.
City hall
Health Center
Civic Social Center